21

Sep, 2023
A Year-by-Year Guide to Gifting the Ideal Anniversary Flowers
When it comes to celebrating anniversaries, finding the perfect gift can be a daunting task. However, one timeless and meaningful gift that never fails to impress is a bouquet of anniversary flowers. Flowers have long been associated with special occasions, and each flower carries its own symbolism. In this year-by-year guide, we will explore the significance of flowers and how they can be the ideal gift for every milestone in your journey of love.
Understanding the Symbolism of Flowers
Before diving into the specific anniversary flowers for each anniversary year, it's important to understand the symbolism behind different blooms. Flowers have been used throughout history to convey emotions and messages. This is known as the language of flowers.
Flowers have a long and rich history of symbolism, dating back to ancient civilizations. In ancient Greece, for example, the rose was associated with Aphrodite, the goddess of love, and was often used in ceremonies and celebrations of love. In ancient Egypt, the lotus flower held deep spiritual significance and was a symbol of rebirth and creation.
The language of flowers, also known as floriography, originated in the Victorian era. During this time, flowers were used to express sentiments that couldn't be spoken aloud due to societal constraints. Each flower had its own meaning and could convey emotions such as love, friendship, or gratitude. Learn more about the role of flowers in celebrating love milestones.
The Language of Flowers: An Overview
The language of flowers is a complex system of symbolism, with each flower carrying its own unique meaning. For example, the red rose is commonly associated with passionate love, while the white rose symbolizes purity and innocence. The daisy represents loyalty, while the sunflower is often seen as a symbol of adoration and loyalty.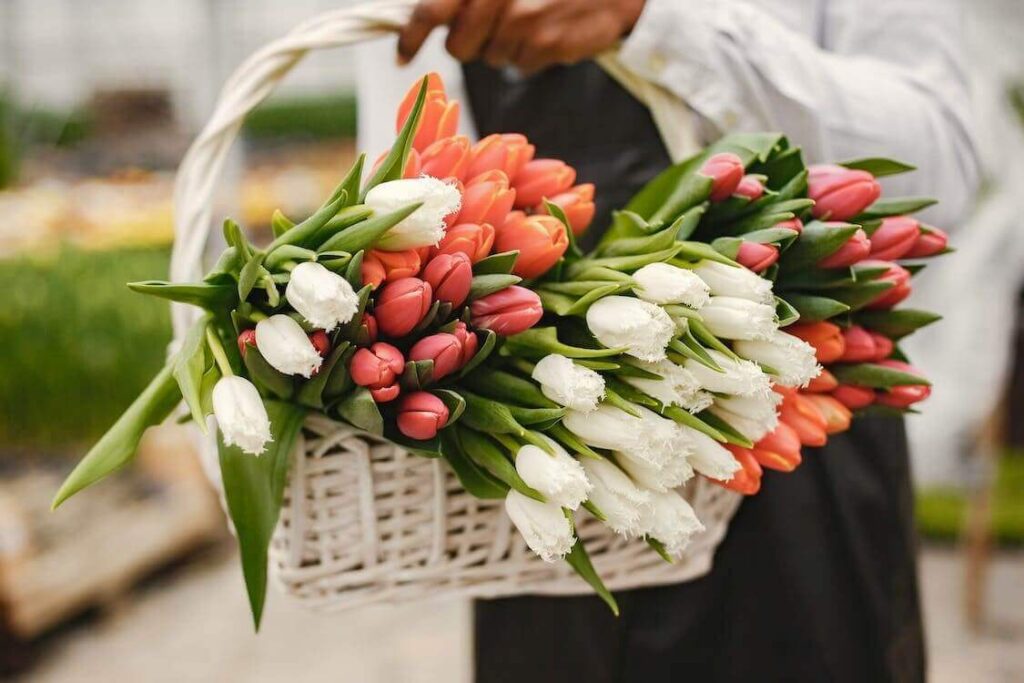 It's not just the type of flower that carries meaning, but also the color and even the way the flowers are arranged. In floriography, the position of a flower in a bouquet can convey different messages. For example, a flower placed upside down could symbolize the opposite of its usual meaning.
How Different Cultures Interpret Flower Meanings
While the language of flowers has its roots in the Victorian era, different cultures around the world have their own interpretations of flower meanings. In some Asian cultures, the lotus symbolizes purity and enlightenment, while in Middle Eastern cultures, the jasmine is associated with love and beauty.
In Japan, the cherry blossom holds deep cultural significance and is a symbol of the transient nature of life. The cherry blossom season, known as hanami, is celebrated with picnics and parties under the blooming trees.
Understanding these cultural associations can help you choose the perfect flowers for your anniversary. Whether you want to express love, gratitude, or friendship, there is a flower with a meaning that aligns with your intentions.
The Tradition of Anniversary Flowers
The tradition of giving anniversary flowers has been around for centuries. It is a way to commemorate the love and commitment shared between partners. By giving flowers, you are not only honoring your relationship but also expressing your appreciation for your partner.
Imagine a scene from medieval times, where knights and ladies roamed the land, and chivalry was the code of conduct. In this era, the tradition of gifting anniversary flowers began to take root. It was believed that different flowers had different meanings and could bring luck, love, and prosperity. The language of flowers, also known as floriography, became a way for lovers to express their deepest emotions without uttering a single word.
As the years passed, the tradition of anniversary flowers grew in popularity. Each anniversary year became associated with a specific flower, creating a symbolic connection between the couple and their journey together. For example, the first anniversary is often represented by the delicate and pure beauty of a paperwhite narcissus, symbolizing new beginnings and the promise of a blossoming future.
The History of Anniversary Flowers
The tradition of gifting anniversary flowers can be traced back to medieval times. It was believed that different flowers had different meanings and could bring luck, love, and prosperity. It became customary to give flowers that represented the specific anniversary year.
As the years of a marriage unfolded, each anniversary became an opportunity to celebrate the milestones and memories shared by the couple. The second anniversary, for instance, was associated with the vibrant and passionate red rose, symbolizing deep love and devotion. The fifth anniversary, on the other hand, was represented by the daisy, a flower that signifies innocence and purity.
Throughout history, the tradition of anniversary flowers continued to evolve and adapt to different cultures and customs. In some countries, certain flowers hold specific cultural significance. For example, in Japan, the chrysanthemum is often given on the 50th wedding anniversary, symbolizing longevity and happiness.
Modern Interpretations of the Tradition
In modern times, the tradition of giving anniversary flowers has evolved. While the symbolism of flowers is still significant, couples now have the freedom to choose flowers that hold personal meaning for them. This allows for more creativity and customization in gift-giving.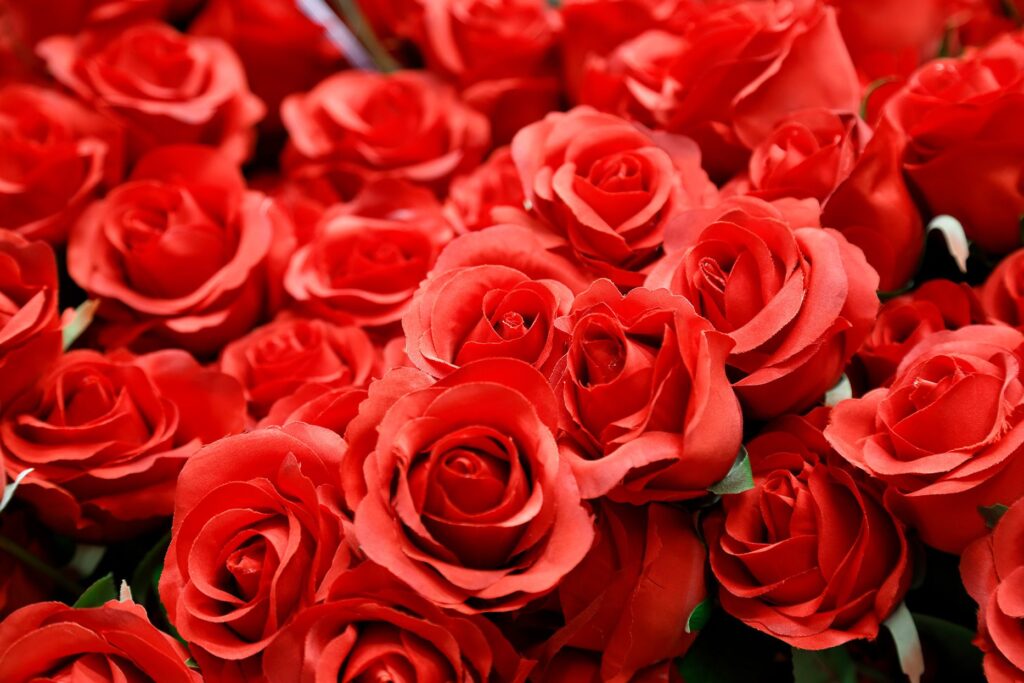 Today, couples may opt for a bouquet of their favorite flowers or select blooms that represent shared memories and experiences. For instance, if a couple had their first date in a field of sunflowers, they may choose to incorporate sunflowers into their anniversary flower arrangement as a reminder of that special day.
Furthermore, the tradition of anniversary flowers has expanded beyond just romantic partnerships. Friends, family members, and even colleagues may exchange flowers to commemorate milestones and achievements. It has become a way to show appreciation and celebrate the enduring bonds that exist between individuals.
As the world continues to change and evolve, the tradition of anniversary flowers remains a timeless gesture of love and appreciation. Whether it's a single stem or an elaborate bouquet, the act of giving flowers on an anniversary serves as a beautiful reminder of the love and commitment shared between two people.
Choosing the Right Flowers for Each Anniversary Year
Now that you have a better understanding of the symbolism and tradition behind anniversary flowers, let's explore the ideal flowers for each milestone in your relationship.
Anniversaries are a time to celebrate the love and commitment you share with your partner. They are an opportunity to reflect on the journey you have taken together and to look forward to the years ahead. One way to make these occasions even more special is by gifting flowers that hold significance and meaning. Each anniversary year has its own traditional flower, symbolizing the unique qualities and emotions associated with that particular milestone.
First to Fifth Year: Celebrating the Early Years
The first five years of marriage are an exciting time filled with love and growth. For these early milestones, flowers that symbolize young love and fresh beginnings are perfect. Consider gifting a bouquet of roses, lilies, or daisies to represent the joy and innocence of your relationship. These blooms not only add beauty to your celebration but also convey the sense of wonder and excitement that comes with the early years of marriage.
Sixth to Tenth Year: Marking a Decade Together
Reaching the ten-year mark is a significant milestone in any relationship. It signifies the strength and endurance of your love. For this occasion, flowers like daffodils, tulips, or sunflowers can symbolize the warmth and brightness of your shared journey. These vibrant blooms represent the love that has blossomed and thrived over the past decade, filling your lives with happiness and radiance.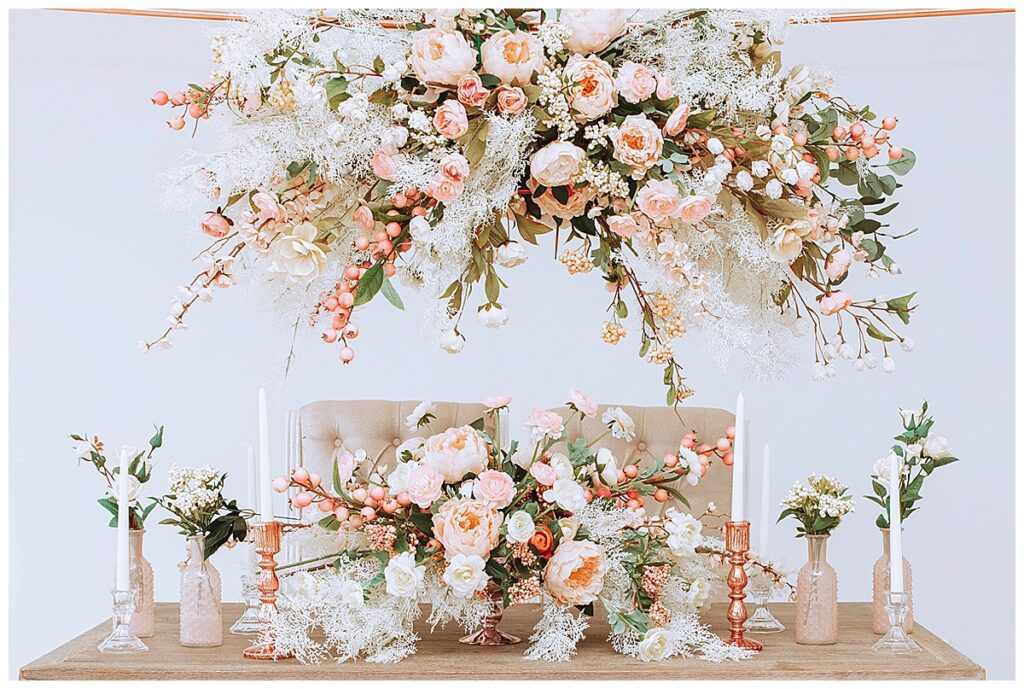 Eleventh to Fifteenth Year: Commemorating Longevity
After a decade of love, celebrating the eleventh to fifteenth year is a testament to the lasting bond you have built. Flowers such as carnations, irises, or orchids embody the long-lasting beauty and dedication you both share. These elegant and sophisticated blooms symbolize the depth of your commitment and the beauty that has grown from your enduring love.
Sixteenth to Twentieth Year: Honoring Two Decades of Love
As you reach the milestone of twenty years together, it is a time for reflection and celebration. Flowers like aster, china rose, or hydrangeas can represent the deep appreciation and admiration you have for one another after two decades of love. These blooms symbolize the gratitude and awe you feel for the love that has stood the test of time, blossoming into a beautiful and resilient partnership.
Twenty-first to Twenty-fifth Year: Silver Jubilee Celebrations
Reaching twenty-five years of marriage is a remarkable achievement and calls for a special celebration. Silver is traditionally associated with this anniversary, so flowers like silver roses or silverleaf plants can be a unique and meaningful gift. These blooms not only capture the essence of the silver jubilee but also symbolize the strength, purity, and grace that have defined your relationship over the years.
Twenty-sixth to Thirtieth Year: Approaching Three Decades
As you approach thirty years of marriage, your bond becomes even stronger. Flowers such as lilies, sweet peas, or calla lilies can symbolize the beauty, grace, and endurance of your relationship. These blooms represent the elegance and resilience that have characterized your love story, reminding you of the deep connection you have built over the years.
Thirty-first to Fortieth Year: Cherishing Four Decades Together
Celebrating four decades of love and commitment is a milestone that deserves recognition. Flowers like gladiolus, fuschia, or lilac can represent the deep admiration and respect you have for one another after forty years of marriage. These blooms symbolize the strength and beauty that have flourished throughout your journey, reminding you of the love that has grown deeper and more profound with each passing year.
Forty-first to Fiftieth Year: Golden Jubilee and Beyond
Reaching fifty years of marriage is a truly remarkable accomplishment. The golden jubilee represents a lifetime of love, devotion, and commitment. Flowers such as golden roses or yellow tulips can symbolize the happiness, wealth, and joy that come with such a long-lasting relationship. These blooms not only reflect the golden milestone but also embody the warmth, radiance, and prosperity that have defined your love story.
Regardless of the anniversary year you are celebrating, gifting flowers is a heartfelt gesture that conveys your love and appreciation. The symbolism and beauty of each bloom can add a touch of magic to your special day. So, whether you choose traditional anniversary flowers or opt for a personalized bouquet, let the language of flowers speak the words your heart feels.
Remember, anniversaries are not just about the flowers, but about the love and memories you have created together. Take the time to reflect on your journey, celebrate the milestones, and look forward to the future with hope and excitement.